<
Top Quality Granite
Top Quality Granite, offers its clients a huge selection of stone, marble and granite benchtops. We use only premium quality Italian marble and Australian stone. With over 25 years experience our team can help design and installed your new kitchen or bathroom stone benchtop.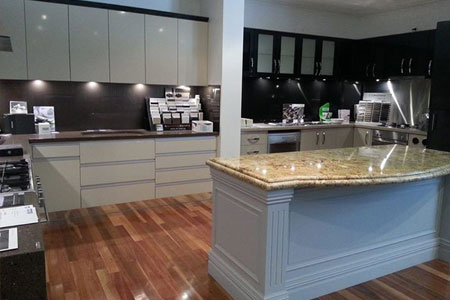 Our knowledgeable and experienced staff of stone benchtop installation specialists uses the latest innovative fabrication techniques to make your kitchen or bathroom not only beautiful but also problem-free and long lasting. We will be there to help make sure that every step of your new kitchen benchtop, or bathroom vanity. It has never been easier selecting your new benchtop thanks to Top Quality Granite.

No matter if it's a new home or kitchen and bathroom renovation contact us to let us know what you are looking for and our team will be happy to help you with your next benchtop.